The 2012 Summer Olympic Games, officially the Games of the XXX Olympiad, also known informally as London 2012, is scheduled to take place in London, United Kingdom, from 27 July (when the opening ceremony is held) until 12 August 2012. The first event, the group stages in women's footb all, began two days earlier on 25 July. Over 10,000 athletes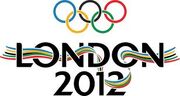 from 204 National Olympic Committees (NOCs) are expected to participate. Following a bid headed by former Olympic champion Sebastian Coe and the then Mayor of London Ken Livingstone, London was selected as the host city on 6 July 2005 during the 117th IOC Session in Singapore, defeating bids from Moscow, New York City, Madrid and Paris. London will become the first city to officially host the modern Olympic Games three times, having previously done so in 1908 and in 1948. Construction in preparation for the Games has involved considerable redevelopment, particularly themed towards sustainability. The main focus of this is a new 200 hectare Olympic Park, constructed on a former industrial site at Stratford in the east of London. The Games also make use of many venues which were already in place before the bid.
The games of London 2012 are:
Sports, Archery, Athletics, Badminton, Basketball, Beach Volleyball, Boxing, Canoe Slalom, Canoe, Sprint, Cycling – BMX, Cycling - Mountain Bike, Cycling – Road, Cycling – Track, Diving, Equestrian, Fencing, Football, Gymnastics – Artistic, Gymnastics – Rhythmic, Handball, Hockey, Judo, Modern Pentathlon, Rowing, Sailing, Shooting, Swimming, Synchronised Swimming, Table Tennis, Taekwondo, Tennis, Trampoline, Triathlon, Volleyball, Water Polo, Weightlifting and Wrestling.
Tomás González the chilean star in london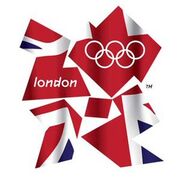 González, who will compete in the floor exercise and vault, has high aspirations after spending much of the past two years placing at some of the sport's biggest international meets. He started the year by winning gold in the vault and bronze on the floor exercise at the Grand Prix Osijek 2012 in Croatia in April before taking silver in floor at the Ghent Gymnastics World Cup in Belgium in June. González, a Santiago native, entered the year ranked first in the floor exercise and vault by the International Gymnastics Federation after he won both events at the Paris World Cup in March 2011. At the 10th South American Artistic Gymnastics Championships in August of last year in Chile, Gonzalez won gold on the floor, vault and all-around, and silver on rings and parallel bars.
Here is a video: http://www.youtube.com/user/london2012
Sources: http://en.wikipedia.org/wiki/2012_Summer_Olympics
http://www.london2012.com/sports/
http://infosurhoy.com/cocoon/saii/xhtml/en_GB/features/saii/features/sports/2012/07/23/feature-03